Asher Ong Yue Sheng
The first of a series of 5 parks, this public space design lays the foundations for the greater Chinatown Heritage Park rejuvenation masterplan. (Inter-Gen Communities, Eco Urban Transportation, Next Layer of Chinatown Culture)
Suffering from agism, the homogeneous elderly community sees the loss of heritage and identity. This intervention seeks to draw in the younger demographic to heal the site, a place where the community find a sense of family. 
The urban node reinterprets the front of the adjacent buildings, creating new moments of play and performance. The structures are built around the heritage trees, preserving the original soul.
These lifestyle-culture spaces will also function as eco-friendly transportation infrastructure: Bicycle sharing stations and the new Heritage PCN network.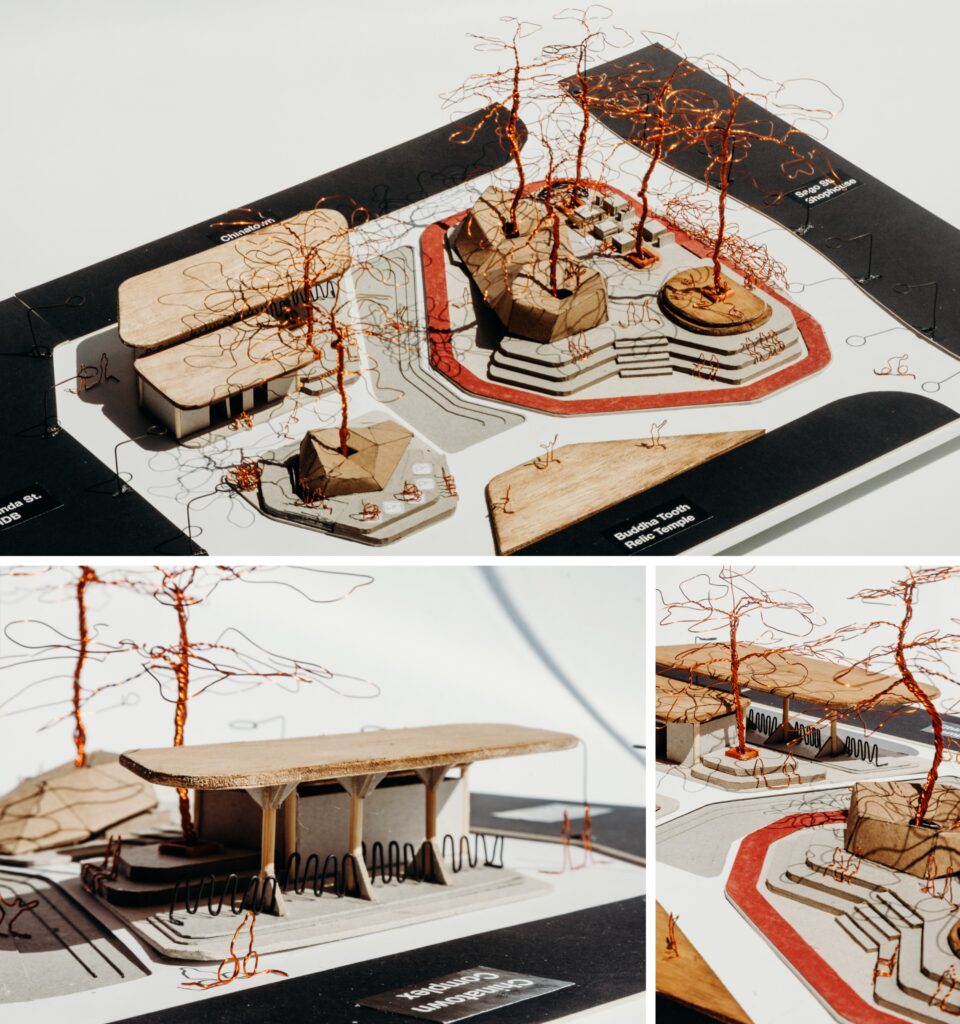 It is believed that the name of the street is what gives life and identity to the space and that is what this idea is drawing on. The project aims to create an open environment where an unruly way of life is supported in a way that the users are the one who define how the space is used. The concept of having open spaces is based on the belief that the quality of the space determines the type of community formed. Open spaces remove boundaries that allow for a more personal and friendlier environment, indirectly creating a culture.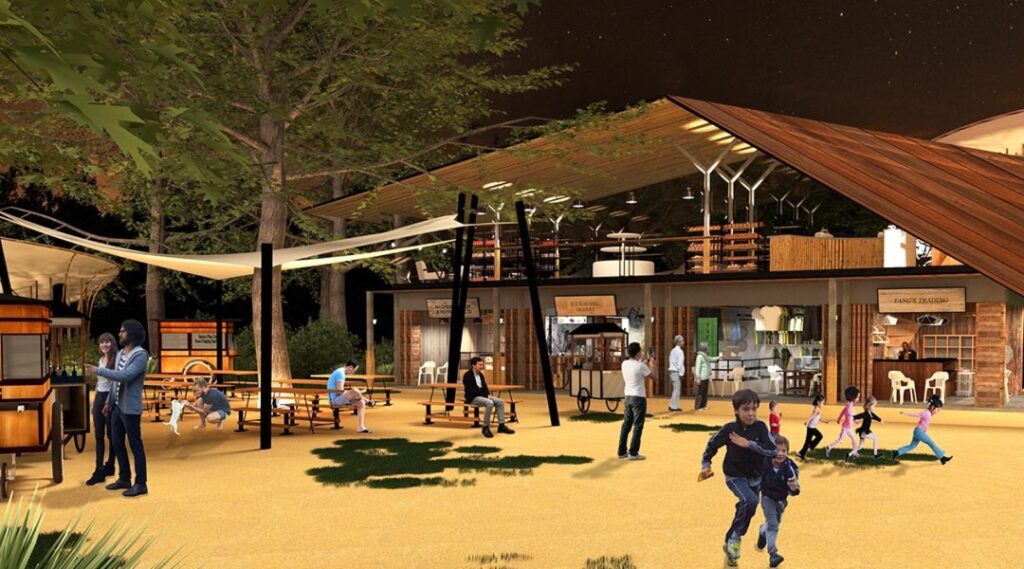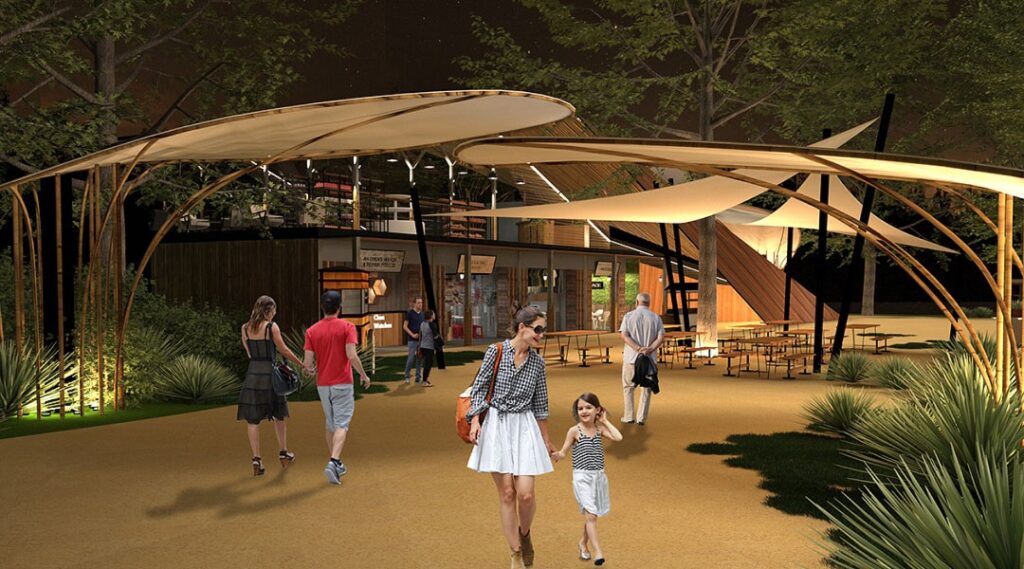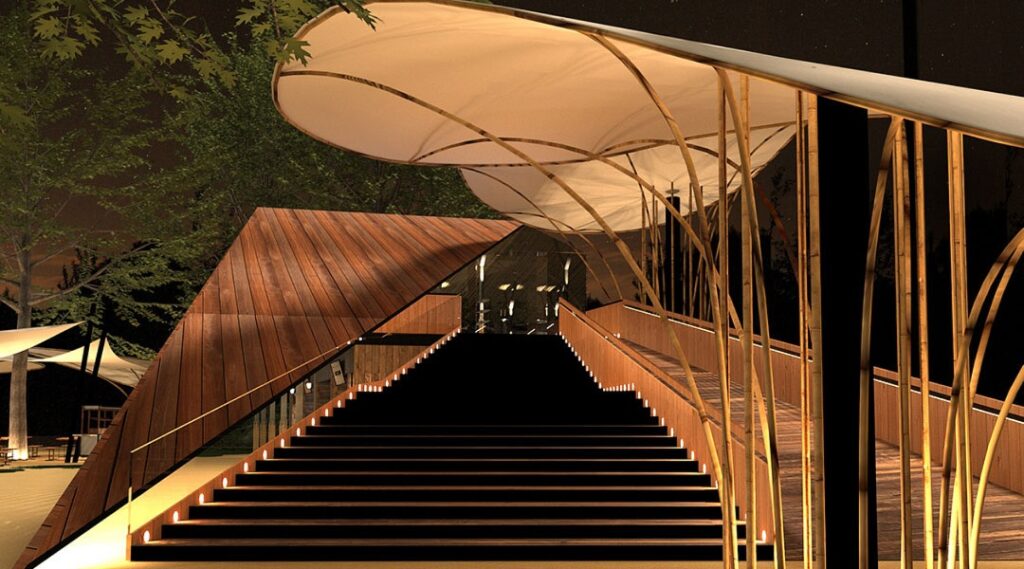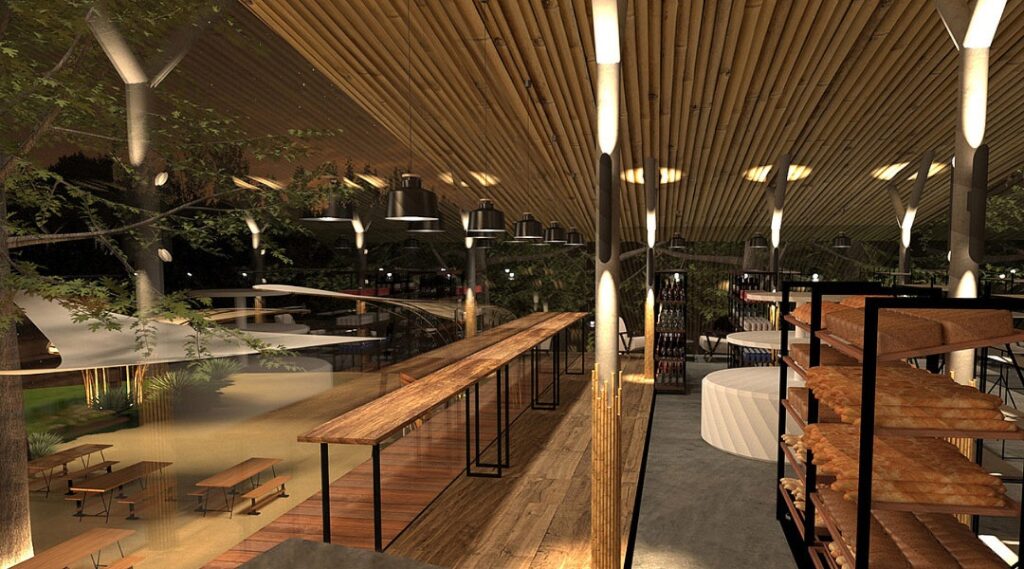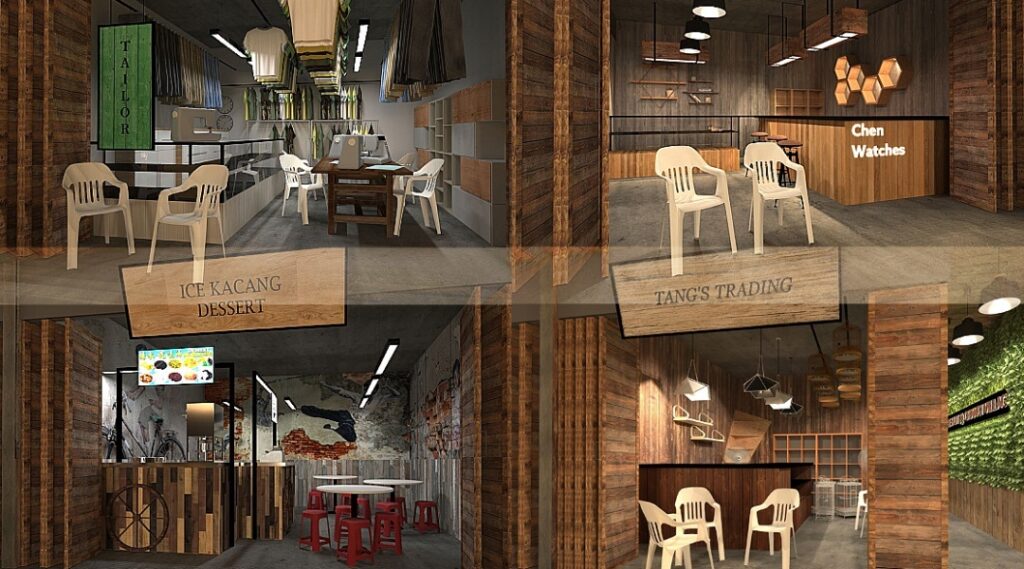 Every space has a story to tell. In Waves, it allows users to embrace every flow of generations and their stories. Spicing things up in Waves through the injection of Cross-Generational activities that allows for Teenagers and Baby Boomers to boost their socialisation while simultaneously gain new insights of activities happening at different timelines of their respective lives. Thus, the design intent is to hatch a communal platform where they can not only seek comfort but also cross share skillsets and stories.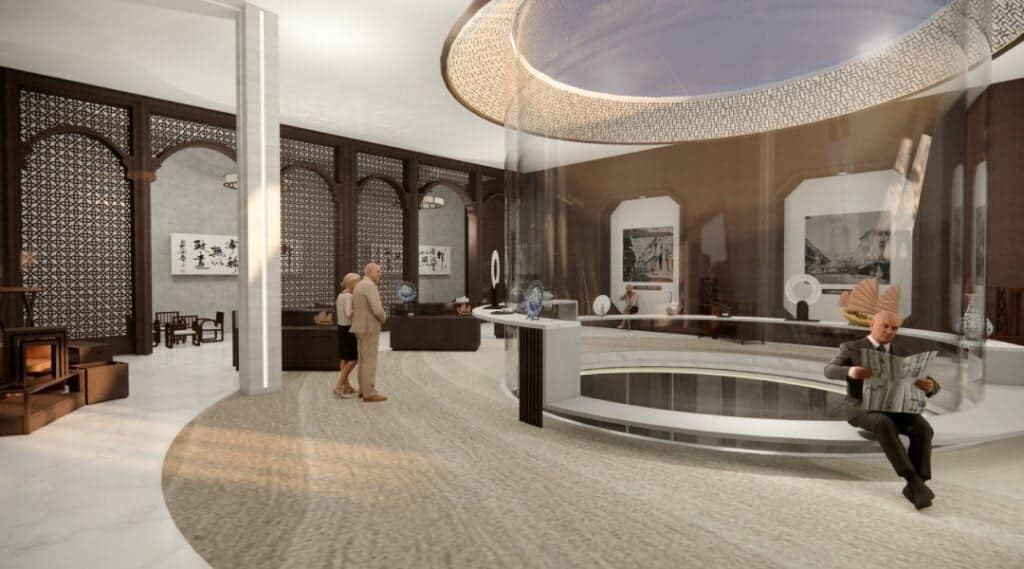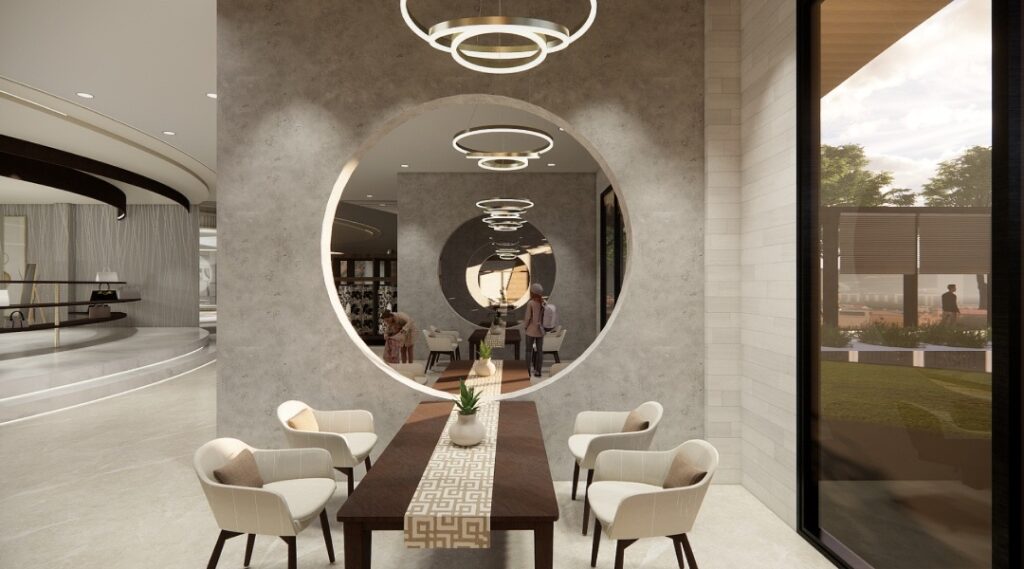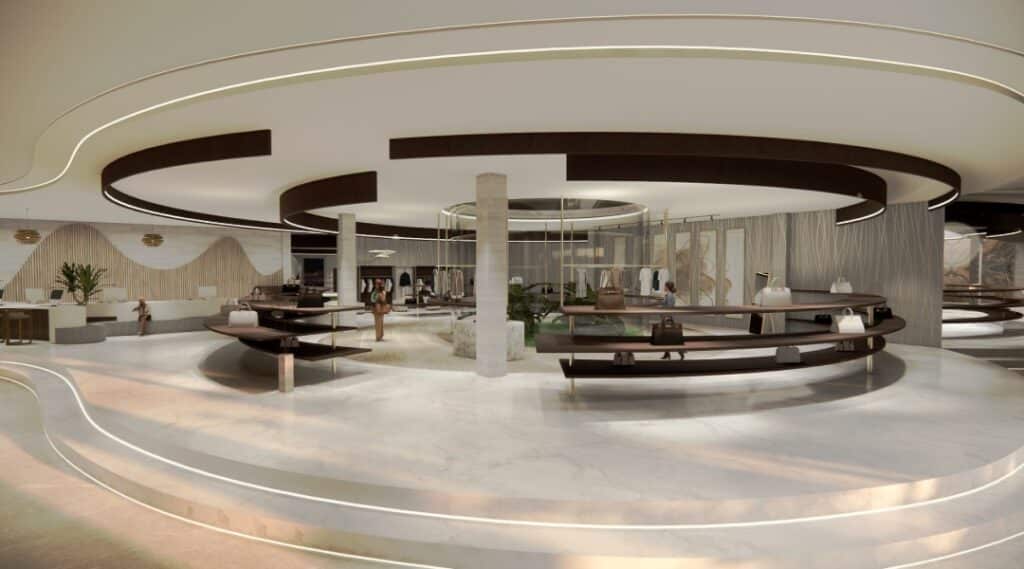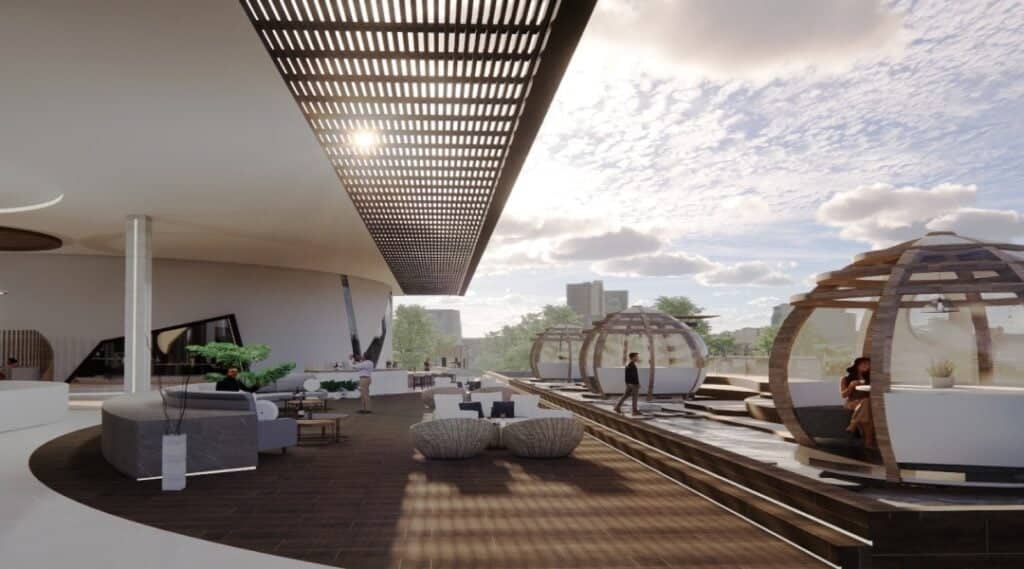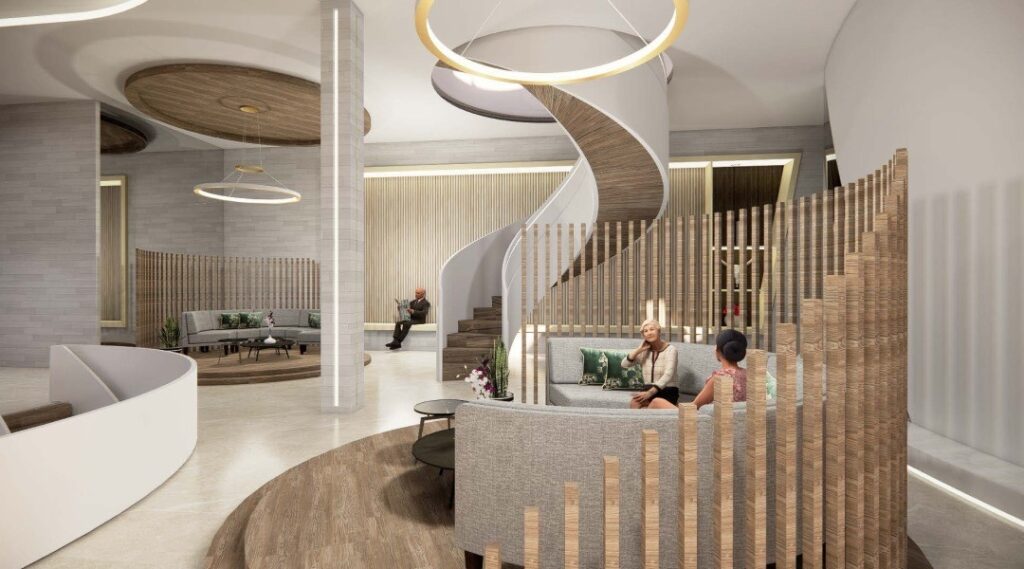 A lively semi-public experiential space with internal activity and gallery display to raise awareness about the health issues faced by baby boomers. A weekly guided session for the elderly with external trainers to learn on the different types of hands-on activities such as painting class, clay modelling and cooking sessions. The artwork done by the elderly are to display in the space for the public to purchase based on their preferences. The space is open to the public twice a week for exploration and to get a try on the dining experience which the elderly will be providing. The space serves as a communication and social interaction platform for both the elderly and public.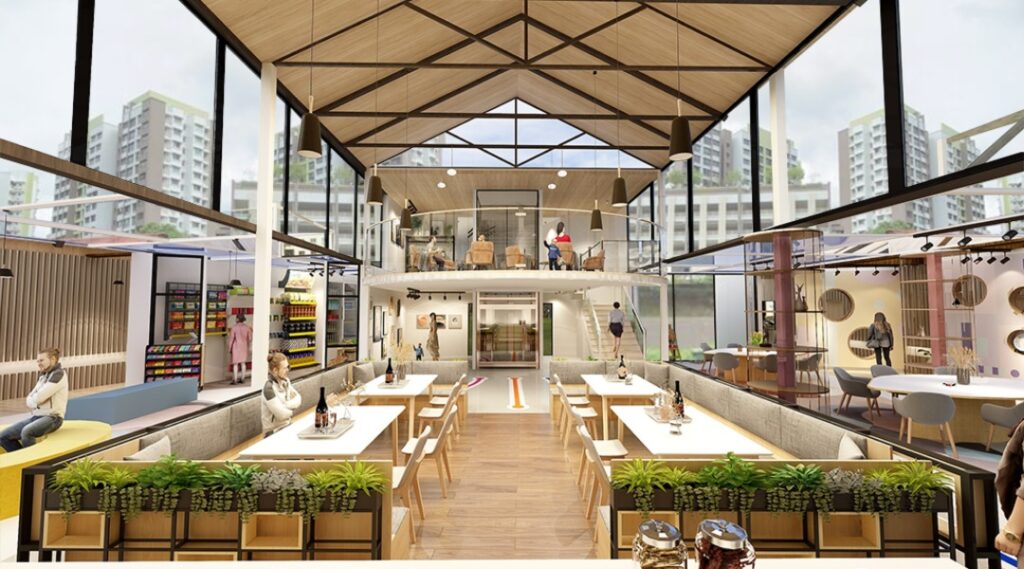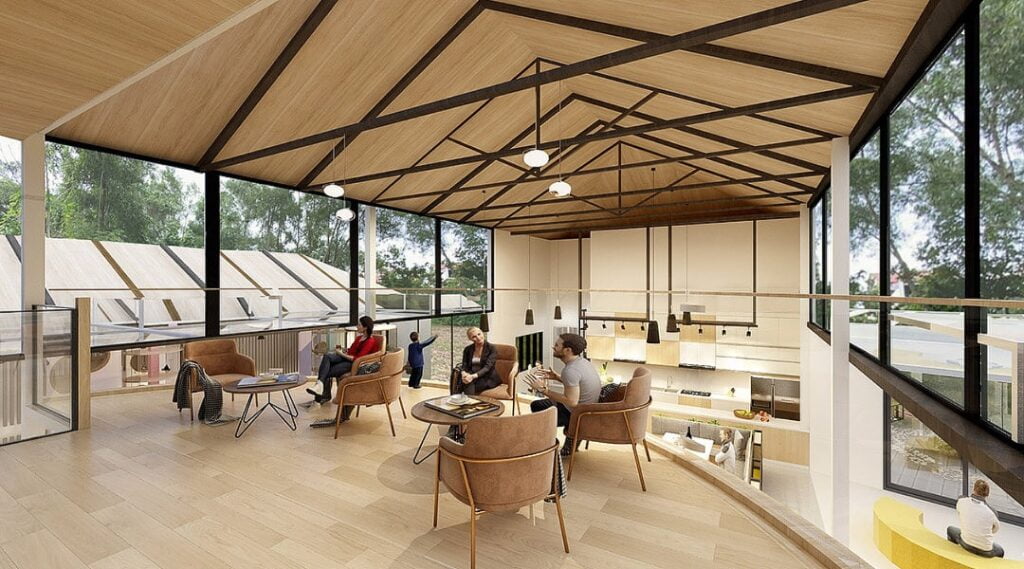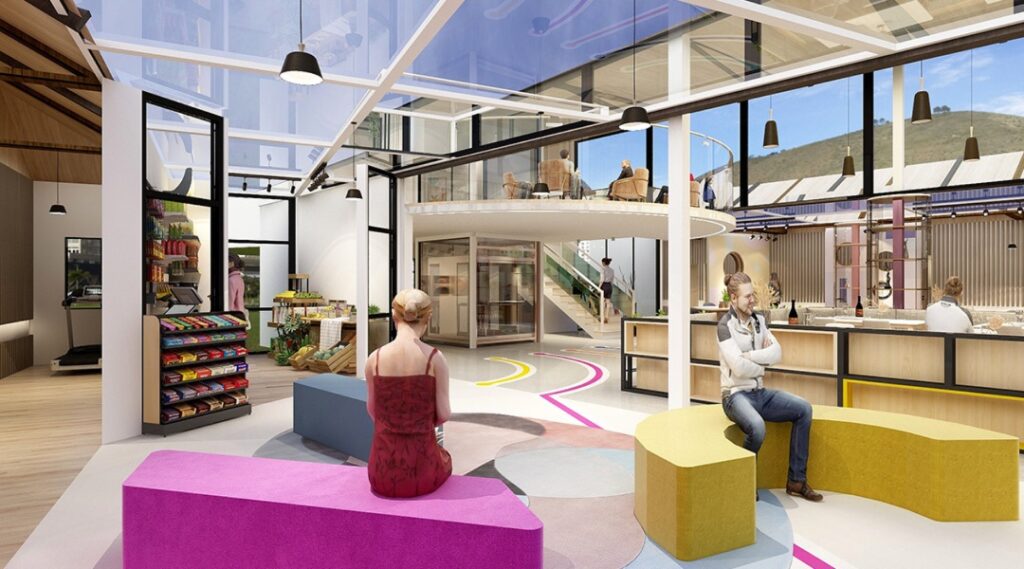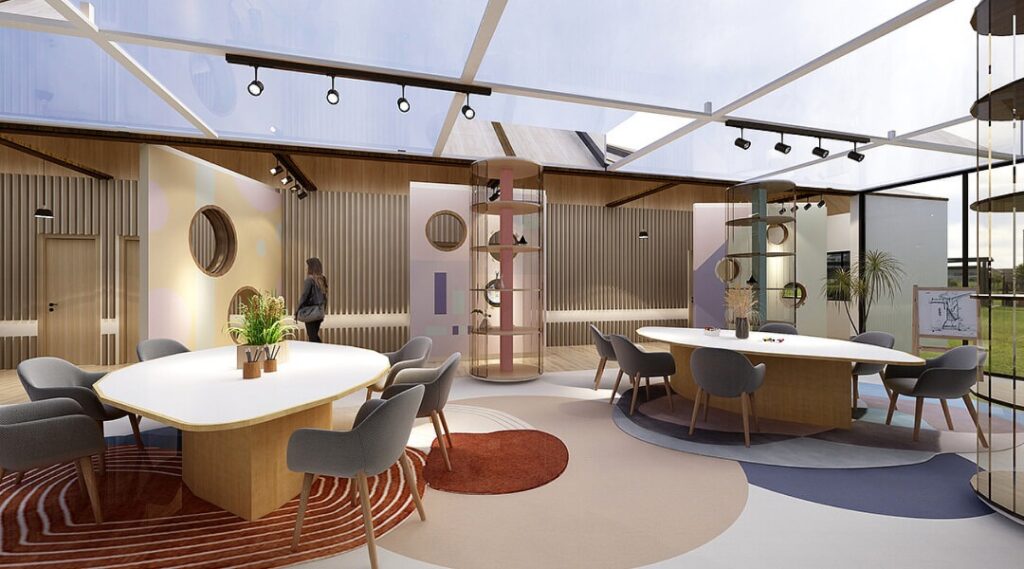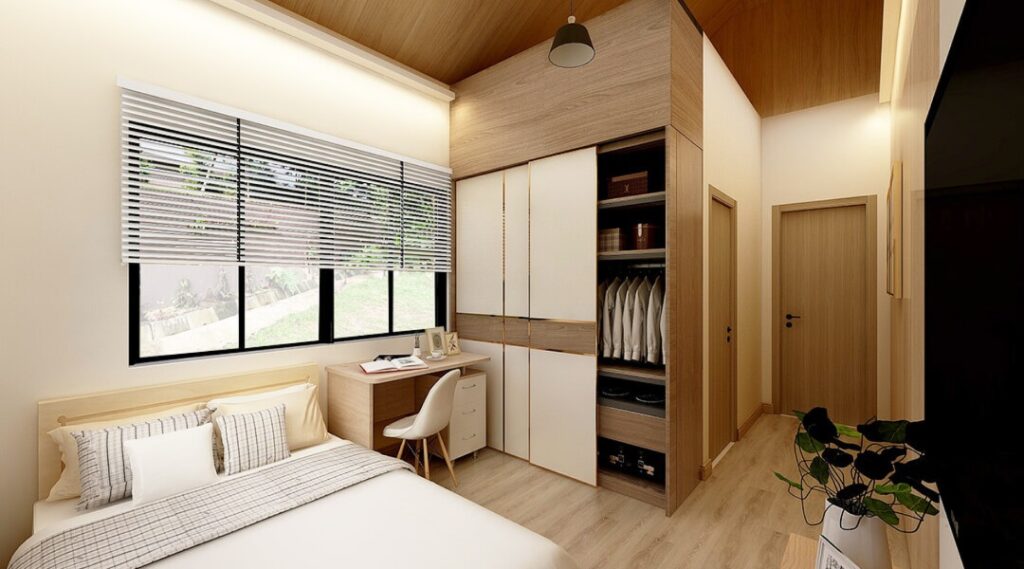 As the name suggests, Sky Castle allows users to freely share their emotions and problems in a safe environment. With the space mainly focusing on providing assistance for lower socio-economic status or lone-parent families, Sky Castle aims to be a second home for families who need additional support and love to adapt to their new lifestyle. With the baby boomers taking on the parental figure, Sky Castle will be an intergenerational community to allow all generations to be interdependent on one another, providing each other with advice and assistance when needed. An extension home, from home.