Jamb is a Sous-vide clamping device for cooler box users. Sous Vide Users may encounter common pain points that pots are not big enough for the effective immersion circulation process of large portions during preparation. Common temporary solution are the cooler boxes. The JAMB provides a fuss-free solution which effectively clamped Sous Vide Devices on any type of cooler boxes and doubles as an elegant display feature.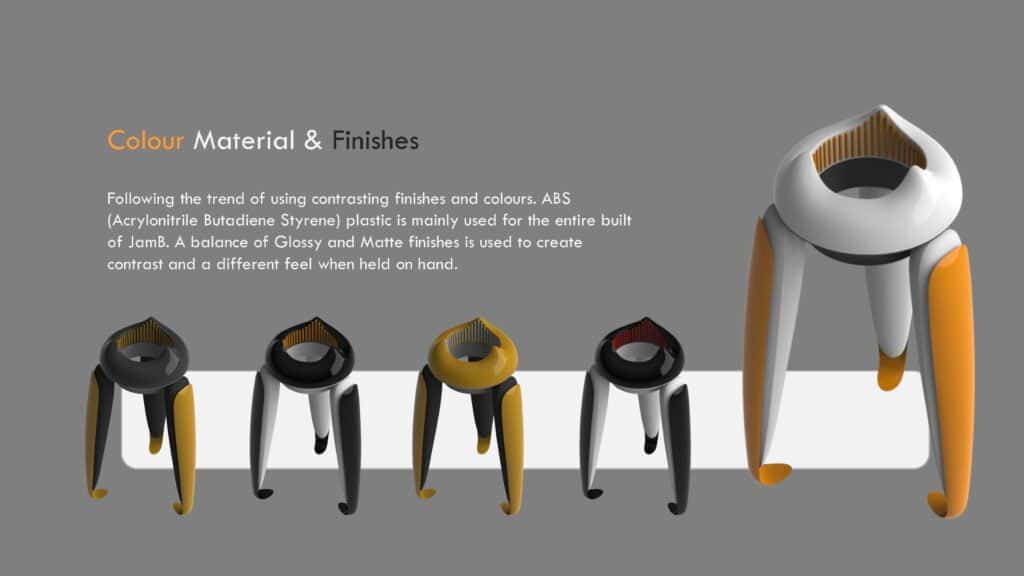 The Picnikart is a picnic trolley bag that enable users to have a comfortable picnic experience with less hassle. All the elements of the Picnikart fit together in transport mode, and comes apart into backrests and a table in picnic mode.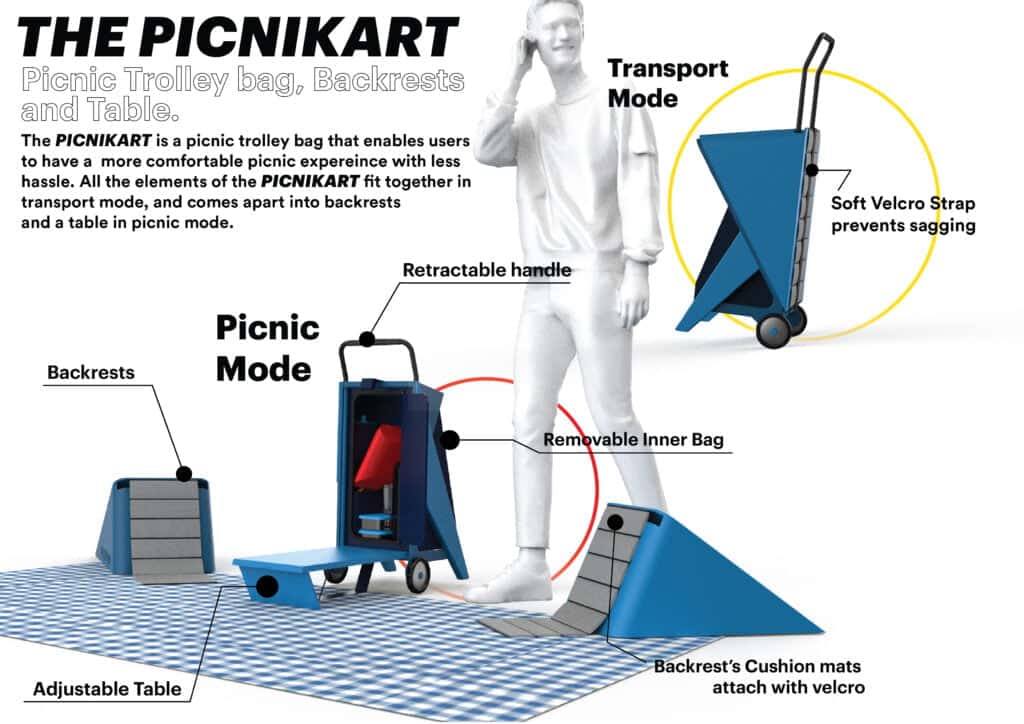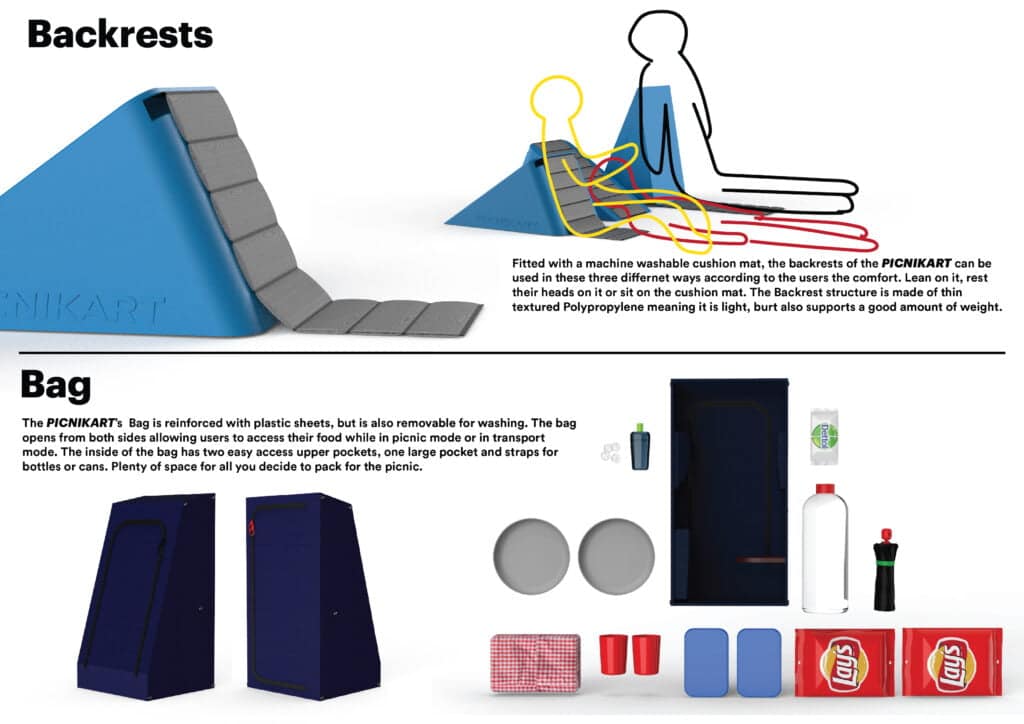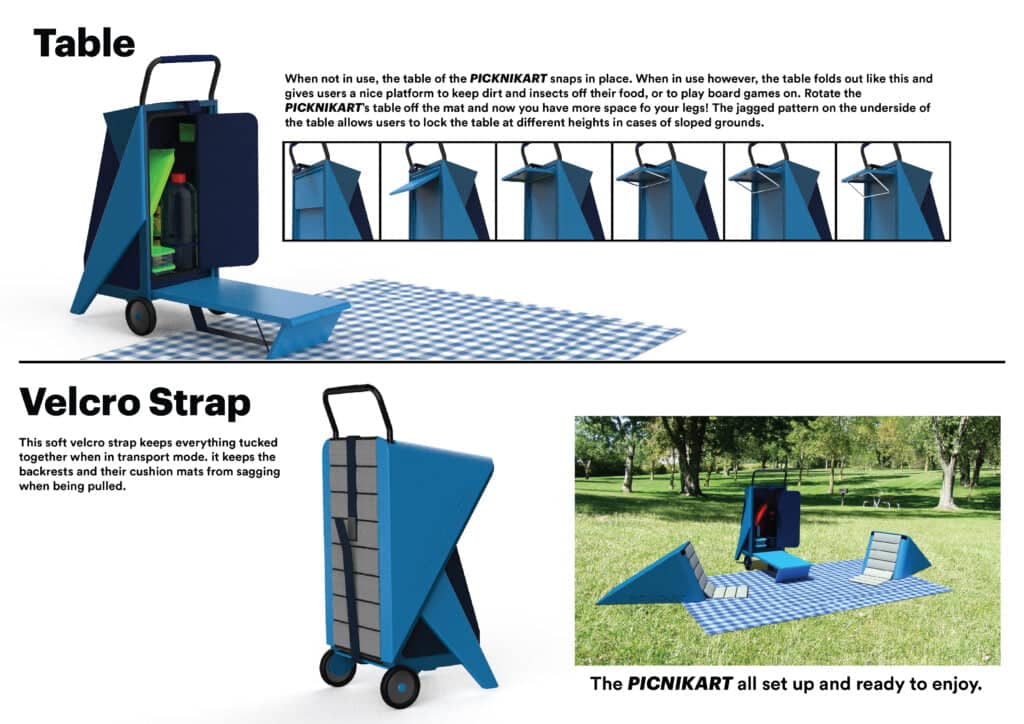 A.G.E Series is an automated commercial gardening product that is designed to be simple and hassle free for inexperienced users to grow their own food at home, while giving them the ability to interact with the plants they grow. With the help of machine learning AI, IOT and cloud services, the product performance will gets better as more data are being gathered in the network overtime.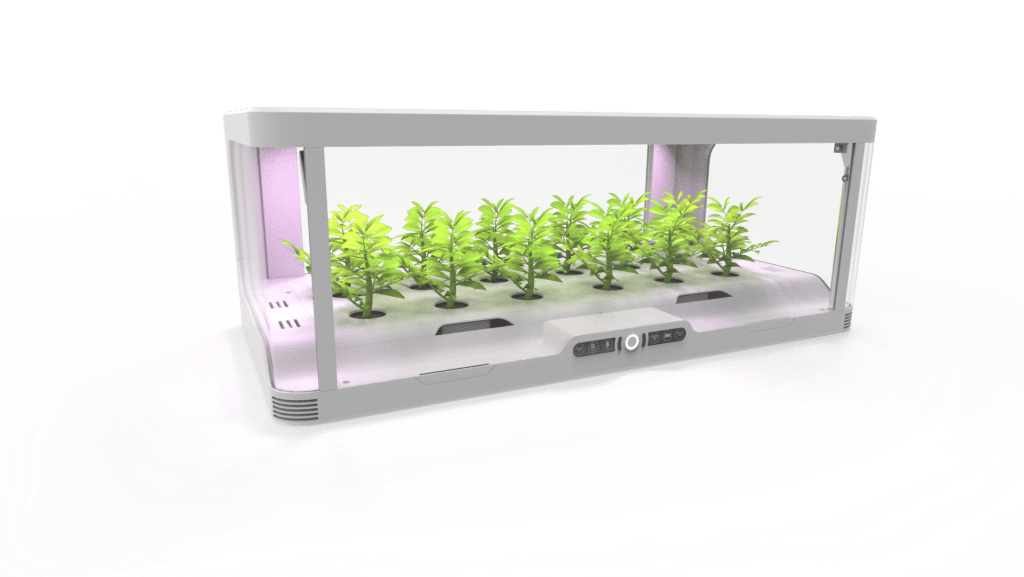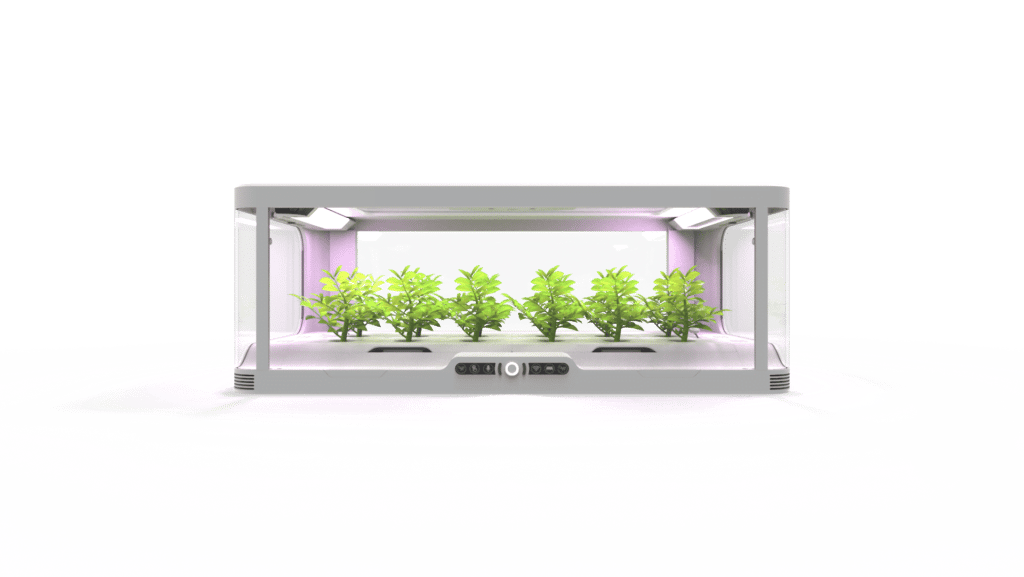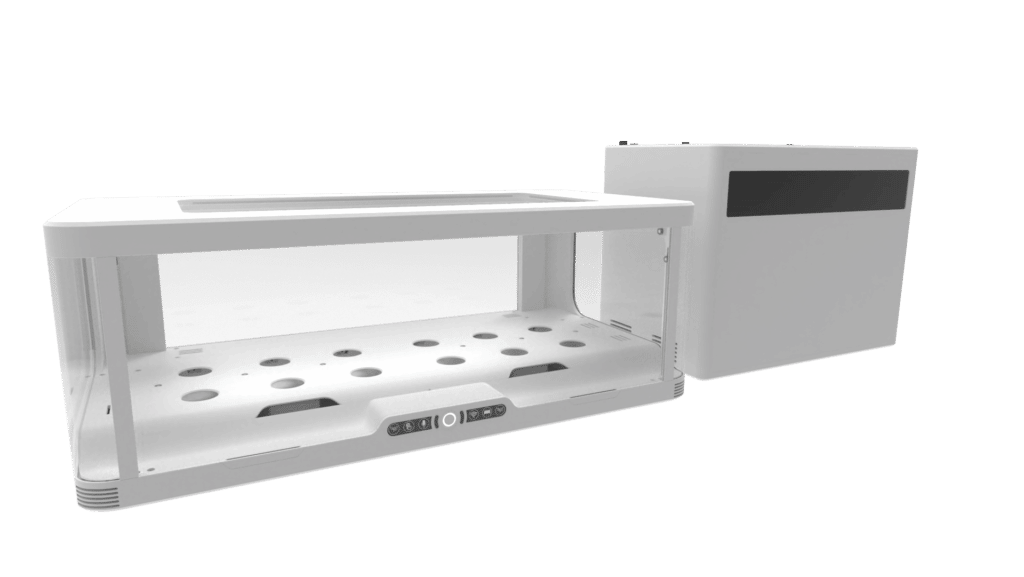 HIVANITY – The multifunctional desk. The project stimulates real-world design environments. As Singapore will have a shrinking unit size in the future, the multifunctional furniture market is mostly expanding to provide a better solution for a small home. HIVANITY to serve the function of both study desk and dressing table. With bright tones and refined grain, it offers a flush worktop with two drawers and a dressing console. Rounded corners create a softer, friendlier interior, inviting comfort and cosiness. HIVANITY helps the user to switch between working mode to dressing mode for their daily activity.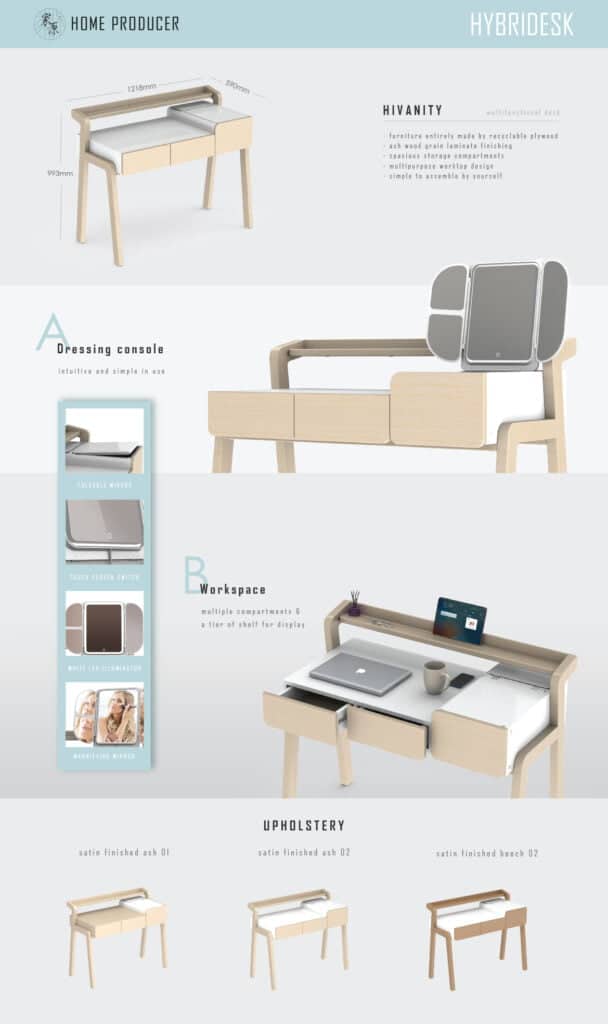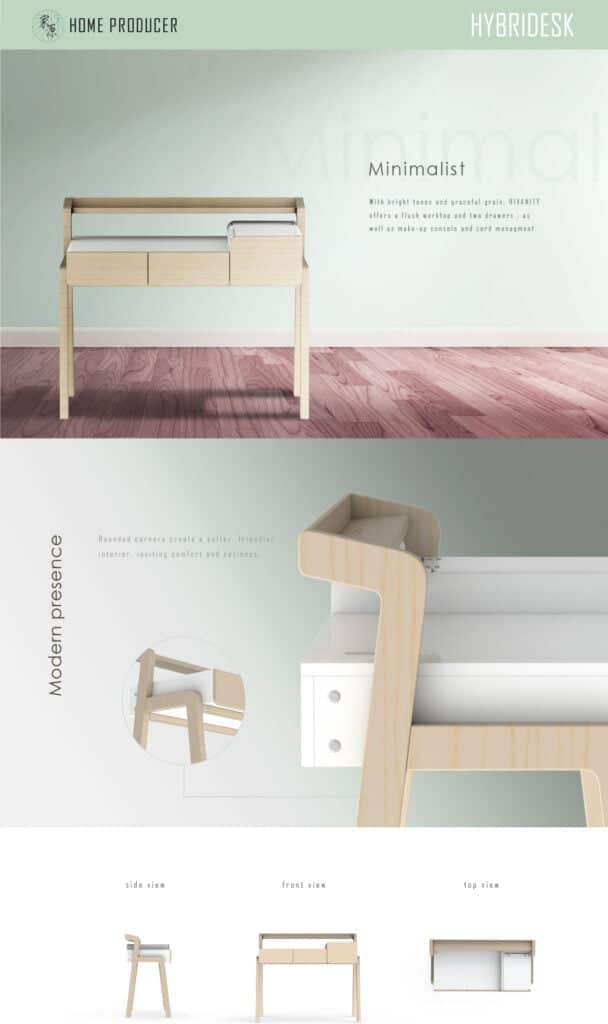 Ocean Rider is a diving gear for diving enthusiasts which consist of a diving mask and a thruster backpack. The mask integrates a mini projector, bone conduction headphones, VLC communication technology, and artificial intelligence.