Event Registration Platform
Klobbi Event Registration Platform is designed with your client's experience in mind. 
Events Registration Platform includes
Klobbi event registration platform is designed with your brand experience in mind. Give your event the exposure it deserves.
Registration Payment Portal
Tiered tickets, bulk discount purchases, early bird discounts, coupon codes, you name it! Registration is customised to your event.
Confirmation email with personalised QR tickets will be sent to your guests for on-site registration.
Register on site by scanning your QR code at our registration kiosk and print personalised event name badges.
Event registration is the first contact point for your clients. Every successful event starts with a seamless registration process. What makes a successful event registration platform? A registration process that feels like doing nothing. We strive to create a frictionless event registration process – from the registration form filling and payment, to the receiving the event ticket and the on-site event ticketing service.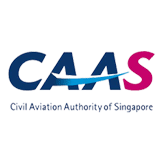 "Klobbi has provided consistent, excellent and on-time delivery of registration services required over six of our medium to large scale events, both internal and external, for the year 2019, and also went the extra mile to cater to our specific needs for each event."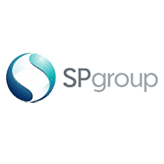 "My company engaged Klobbi for the online and onsite registration for our biennial Power Quality Workshop this year. It's the first time that we have engaged a third-party vendor for our workshops, and we're overall very pleased with the technology and services provided by Klobbi. Our participants were able to register online quite smoothly and received the e-ticket almost immediately in their emails. The onsite registration (scanning of QRcode and printing of name labels) was also easy to operate and reduced a lot of waiting time. James and his team were always very responsive to our queries and solved the issues that arise swiftly and professionally. We'll definitely consider them again for our future events."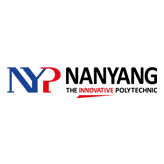 "Thank you and your team for going the extra mile to ensure that our event. You have exceeded our management's expectations. The registration kiosks were super efficient. There was hardly any queue at the registration point."
Frequently Asked Questions
Data is collected and stored with us up to 30 days after the event officially ends. 
After which, data collected by Klobbi will be destroyed. 
We welcome you to witness the destruction of data from our servers if this process is required by your organisation. 
Data collected will strictly be for your event purposely only. We do no store, transfer or sell your data to any other third parties. 
Data collection will strictly comply with PDPA and GDPR standards. 
Data collected should only be for event purposes. Your dedicated service manager will advice what information you can or cannot collect from your guest. 
We recommend the use of Paypal and Stripe as your payment portal.
Your organisation should have an existing payment portal account. Our team will assist with the integration for your event.
If you require integrations of other payment portals such as Alipay, Wechat, etc. Just let our team know and we will make the necessary arrangements for you. 
We provide the full suite of event registration service. From the event registration form to the badge printing at the event site.
We will issue personalise QR code to your guest. They can scan their QR ticket at our on-site registration kiosk and print their personalised event badges.
We can provide QR scanner, customised printed badges and event lanyards. 
Our dedicated service manager will assist you throughout the registration process. We will ensure a smooth event registration experience for you and your clients.
On the event day, we will be on standby to troubleshoot any issues. 
Let's get started on your Event Registration Platform!
Tell us how can we help you. Simply leave a message or your contact details and our friendly Klobbi team will contact you.