Bennett Siew Yan Cong, Tan Sook Min Stella, Jillian Lim Wey En, Lim Jiahe Jeremy
The interactive and innovative wayfinder app that ensures that users are always able to find their location within Nanyang Polytechnic campus and never be lost in their surroundings again!
Heng Foh Tong Vending Machine
Lee Si Ying Sharon, Kuang Haiqi, Lee Wan Rong, Anzum Musharrat
A Traditional Chinese Medicine (TCM) retailer that leverages on technology to empower people and their loved ones to live a full life with the help of TCM. A user interface was designed for a smart vending machine so users can have a improved purchase experience.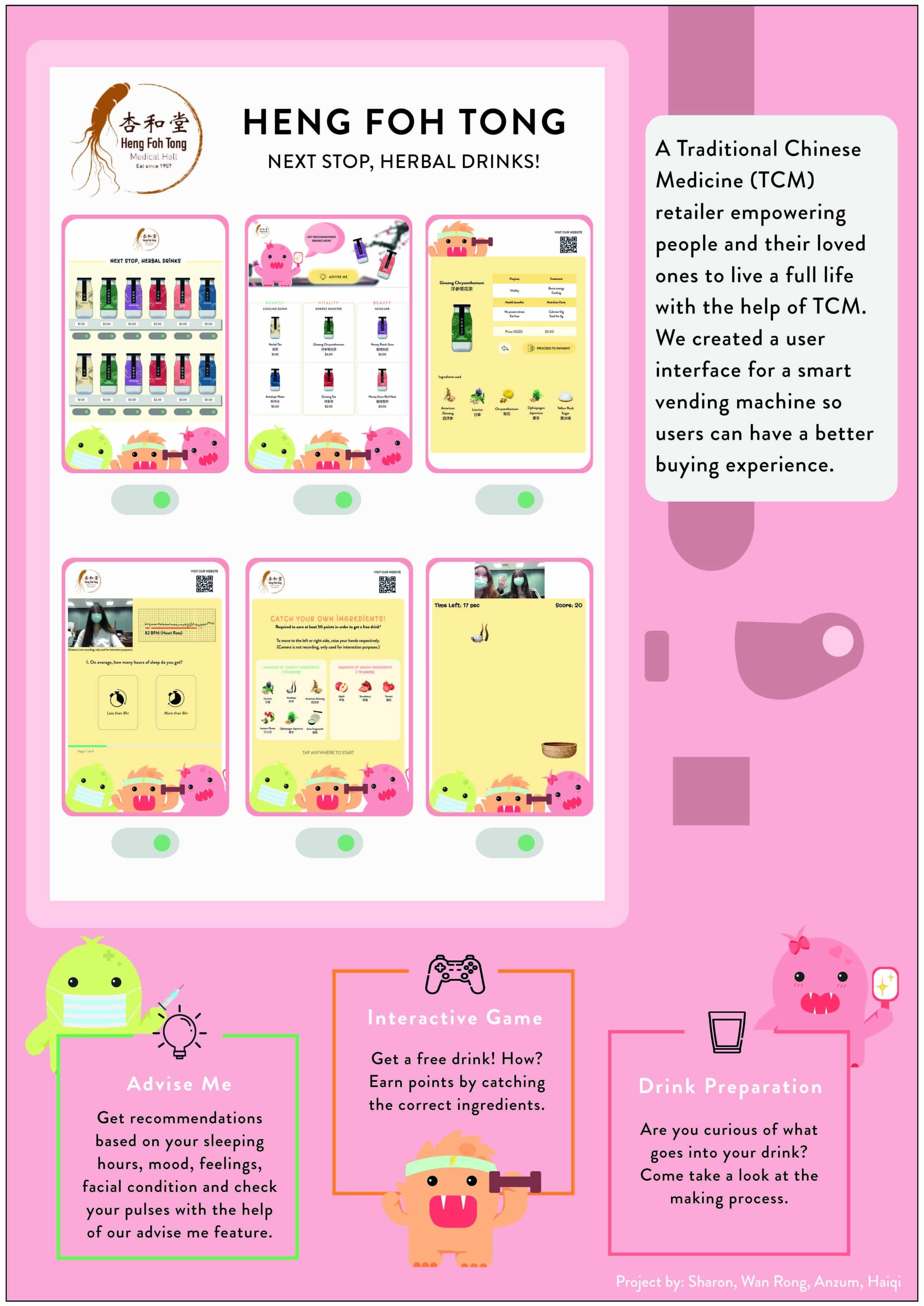 Spark - Hall of Fame Platform
Muhammad Naufal Bin Haisholbahari, Don Lim Wei Jie, Teo Hui Min, Ang Jun Hui Joel
An online showcase featuring outstanding student's works from the Diploma in Interaction Design (IxD). Wang Xiu Li, Joey Tjandra Yunxuan, New Wei Nern
Learn Explore Develope Accomplish (LEDA). Your virtual assistant regarding Continuous Education Training (CET) courses offered by NYP SIDM! This chat bot was built to answer questions and recommend courses from Nanyang Polytechnic's School of Interactive Digital Media's CET.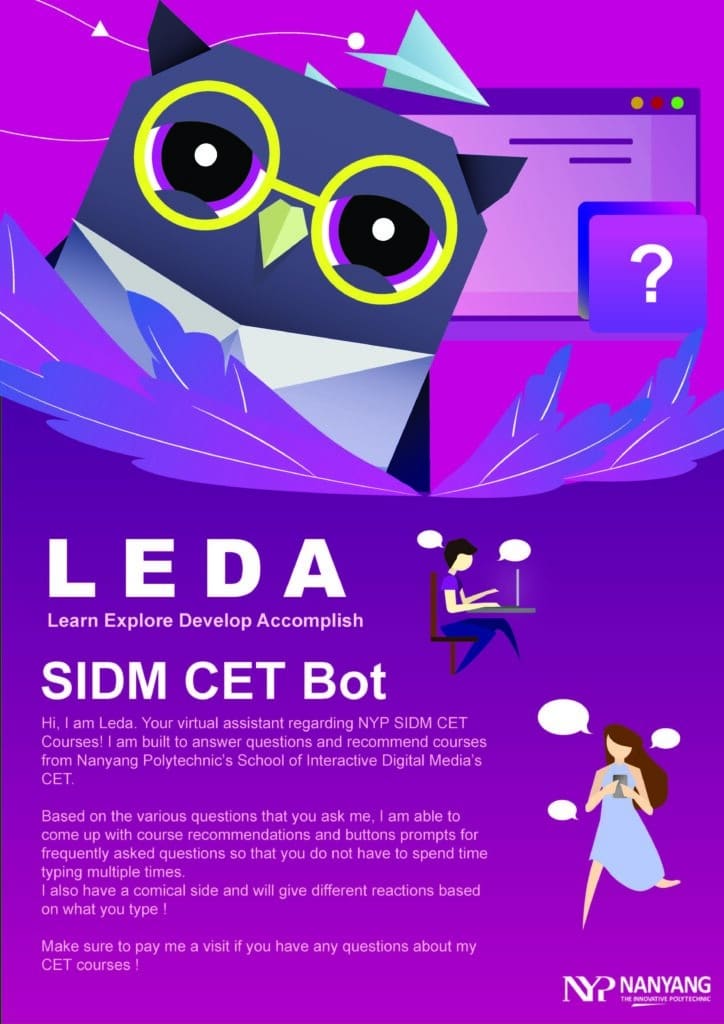 Ho Zhen Hao, Aaron Tan Jun Heng, Tan Tze Han, He Ziqi Jeremy
A digital platform that adopts the use of facial expression recognition technology to provide educators with a way to analyse and evaluate the student's state of mind during online lessons.